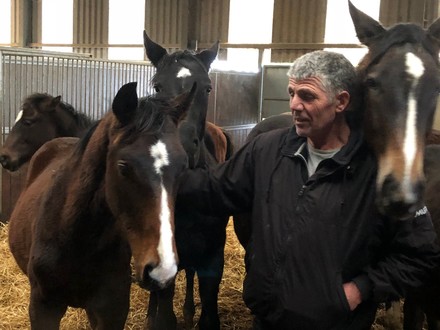 A visit to Newton Stud in Devon gave us the chance to catch up with our two foals - well yearlings now! The light bay is Furst Endeavour (Graham to his friends) and is by Furst Romancier out of a Johnson mare. The dark bay is Fever Tree (Gordon is his stable name and prizes for seeing the link to a specific alcoholic drink David likes) and is by Foundation out of a Dayano mare. Obviously very biased but both are handsome chaps and exciting prospects for the future. It was great to see them in the foal barns with all their mates.
We only have one broodmare in foal this year which is the Johnson mare (Maylyn) who is in foal to Floriscount (Florencio I x Donnerhall) as our second reabsorbed but still exciting to see what she produces.
Breeding definitely feels like a lottery but with David off on the Stallion Tour in February we will see what this year's trends are!